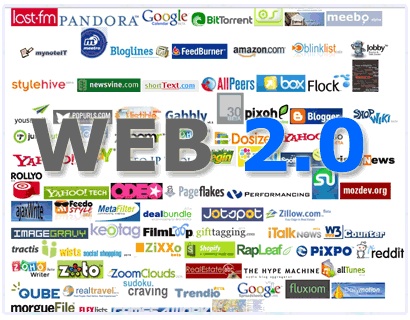 Bring Your Business Online!!!
Join David Siteman Garland, your host of the hit ABC show for entrepreneurs,  The Rise To The Top, and myself as we walk you through our social media for business workshop on Thursday, April 30th in St. Louis, Missouri.
During this workshop we will teach you:
How to get started with online networking sites like LinkedIn, Facebook, and Twitter
How to utilize these sites to find your target audience
How to generate quality leads
How to monetize your online efforts
How to build a following of raving fans for your product or service
How to save and manage time with advanced online tools
How to build a positive brand image online
How to create an online plan and maximize your time

*Bonus Content*
-We will also talk about how to incorporate blogging, bookmarking, pictures, and creating viral videos into your marketing efforts and the best way to spread your message through social media marketing.
-Show you how to get press for your business and the best ways to generate this success online.
-Teach you who is doing things right online, and how to duplicate that process
Who Are We?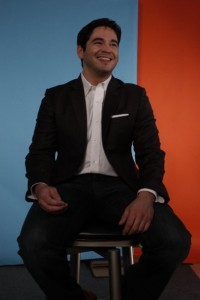 David Siteman Garland lives and breathes his passion for entrepreneurship, which has led to the creation his numerous successful businesses including The Rise To The Top, The David Siteman Garland Agency LLC, Siteman Garland Productions, Siteman Garland Enterprises, and PIHA Gateway LLC.
His business philosophy is simple and powerful: Money follows passion and not the other way around.
Known as "The Creative Opportunities Specialist" and "The Entrepreneurial Chameleon" David thrives on being tough to pigeonhole and he loves wearing numerous hats including:
Writer, producer, and Telly-Award winning host of The Rise To The Top on ABC. This innovative business aspires to become THE source of education, creativity, and mentoring for aspiring and rising entrepreneurs. The Rise To The Top takes a 360-degree approach to entrepreneurship and has developed into an extremely unique resource.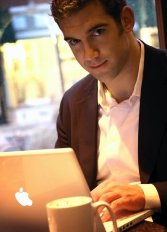 Lewis Howes, a previous two sport collegiate All-American, is also the NCAA All-Division Record Holder for the most receiveing yards in a single football game (418 yards, currently an unofficial World Record). Lewis graduated with a Sports Management Degree and since his retirement from professional football, he continues to stay involved in the sports industry with his work on SportsNetworker.com.
Lewis, unlike many former athletes has successfully translated the mental and physical tools learned in sports to the business world.
Lewis is the co-author of LinkedWorking: Generating Success on the World's Largest Professional Networking Website
In addition to this book, Lewis helps professionals and companies achieve greater return on time they devote to LinkedIn and other social networking through his acclaimed training seminars, one-on-one coaching sessions and corporate consulting programs. Lewis also created opportunities for online connections to gather face-to-face through his live "LinkedWorking" events around the country.
What is the Price?
We decided to go crazy and make this an irresistible price for you because we want you to have this information and we know your business will benefit from the content.  We also want to make this more of an intimate experience so you can ask us lots of questions so we are limiting this event to 40 people.
The first 31 Spots are now taken!!! There are 10 0 spaces left at $97 and you can reserve your spot by clicking on the paypal button below. We do not intend to do another event at this price again, so make sure you take advantage of this offer before all of the spots are taken.
This Workshop Is SOLD OUT!
Date: Thursday, April 30
Time: 10 a.m. – Noon
Location: Room 251, Busch Student Center at St. Louis University • 20 N Grand Blvd.  The Student Center is across the street from the Laclede Parking Garage.
What are you waiting for?  Are you ready to take your business to the next level with social media?  Sign up today to reserve your spot and we will teach you everything we know!