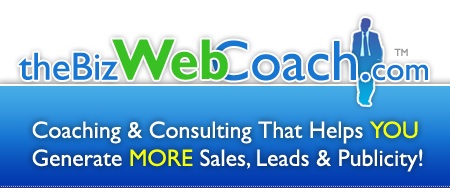 Join Cleveland native, Award Winning Blogger and ultimate Business Web Coach, Jim Kukral and myself as we walk you through a two hour training workshop to help you increase your business profits through social media and online marketing.  This event will be in the morning before the Cleveland Business Networking Event at Rock Bottom on June 3rd.
During this workshop we will teach you:
How to get started with online networking sites like LinkedIn, Facebook, and Twitter
How to utilize these sites to find your target audience
How to generate quality leads
How to monetize your online efforts
How to build a following of raving fans for your product or service
How to save and manage time with advanced online tools
How to build a positive brand image online
How to create an online plan and maximize your time

*Bonus Content*
-We will also talk about how to incorporate blogging, bookmarking, pictures, and creating viral videos into your marketing efforts and the best way to spread your message through social media marketing.
-Show you how to get press for your business and the best ways to generate this success online.
-Teach you who is doing things right online, and how to duplicate that process
Who Are We?
For years Jim has been working on the bleeding edge of web marketing and business building. From owning his own web firms to consulting for some of the world's largest companies, Jim Kukral has experienced just about everything web related you can think of. That's why Jim has become one of the Industry's most sought after consultants and public speakers.
Jim focuses on helping businesses and brands find success online. Whether that's through providing expert advice for the firm that can't figure out how to get their web strategy right, or helping a business achieve more publicity, sales or leads, Jim has the experience and knowledge to get it done right the first time.
Most recently, Jim has been consulting small and large businesses about the power of social media. Specifically, how to use social media to generate more sales, leads and publicity. You can read all about Jim and his projects by visiting his website at http://www.jimkukral.com.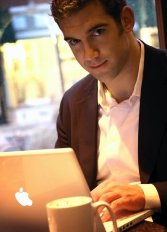 Lewis Howes, a previous two sport collegiate All-American, is also the NCAA All-Division Record Holder for the most receiving yards in a single football game (418 yards, currently an unofficial World Record). Lewis graduated with a Sports Management Degree and since his retirement from professional football, he continues to stay involved in the sports industry with his work on SportsNetworker.com.
Lewis, unlike many former athletes has successfully translated the mental and physical tools learned in sports to the business world.
Lewis is the co-author of LinkedWorking: Generating Success on the World's Largest Professional Networking Website
In addition to this book, Lewis produced a video training program for those looking to take their LinkedIn profile to the next level: www.ultimatelinkedintoolkit.com.  He also helps professionals and companies achieve greater return on time they devote to LinkedIn and other social networking through his acclaimed training seminars, one-on-one coaching sessions and corporate consulting programs. Lewis also created opportunities for online connections to gather face-to-face through his live "LinkedWorking" events around the country.
When?
This event will be held on
Wednesday June 3rd from 10am-noon.
Location:
5905 Brecksville Road
Independence, Ohio 44131
There is Free parking. It is located half a mile from the intersection of Rockside Road and Rte 21.  The website for the location is http://www.cornerstoneofhope.org/
.
What is the Price?
Spaces are limited to only 40 people.
There are only 5 spaces left at $97 so make sure you reserve your spot so you can make this must attend workshop!!!